The Best luxury interior designers in Delhi have used various interior styles to create the best luxury residences. We have shortlisted for you some of the most popular interior styles that Luxury Interior Designers in Delhi recommend. Depending on your personal preference, you can choose to make use of any of these interior design styles. 
Each of the styles is different and caters to the different likings of the clients. They all stick to certain color palettes, so when you choose an interior style, you know exactly what you are getting into, and what you can expect from your space. The luxury residences in Delhi are created with a uniqueness that makes them more elegant and beautiful.
5 Most Popular Interior Styles Luxury Interior Designers In Delhi recommend. 
1. Abstract
This interior style is very similar to modern and minimalist interior styles. However, abstract, just like the form of painting, focuses mainly on patterns and figures. It is an interior style that is clean, while at the same time focuses on the chaos. Making use of different colors and textures while designing. 
These are the key features used by the best Luxury interior designers in Delhi while designing a luxury residence using an Abstract theme.
Using unique furniture and art decor is a great start, architectural elements like asymmetrical doorways can be designed.

Using contrasting colors throughout the residence is a great choice. Use bold colors like reds, yellows, and blues to make a statement. Black, grey, and white is also used to create a contrasting effect. 

Talking about the furniture, an abstract style interior requires you to be asymmetrical and clever with the tables, chairs, sofas, and other furniture pieces used. Instead of the conventional clean line piece, opting for an open chair with no symmetry can help establish abstracts to the space.

You can go rogue with the type of lighting. Instead of a conventional ceiling light, you can choose unique lighting arrangements. Diamond-shaped pendant lights or some semi-mounted medallion lights can be a good choice. For Kitchens and drawing rooms,

a chandelier with a transitional pendant works great. It is up to the designer to either use metallic abstraction or a crystal piece, both of these hold well with an abstract interior design. 

The Decor throughout the house plays a very important role. You can play with colors and textures when it comes to this. Include bright abstract paintings, gold accent tabletops, a black and white coffee table, or just an asymmetrical seating chair. 

Abstract wall mirrors also accentuate a room. Mirrors with a dramatic metallic edge work very well with neutral walls. 
2. Art Deco
Art Deco is an interior style that was inspired by the French and was most prominent in the 1920s. Even now this style of designing is used to create a combination of old-school glamour with contemporary changes to your living area. It mainly focuses on lines, geometry, and symmetry with the usage of sleek and metallic finishes. Glass, chrome, brass, and stainless steel are majorly used. Polished, high-shine finishes, shiny brass, chrome and steel fittings with abundant mirrored surfaces mark the aesthetics of this interior style. 
The Best Luxury Interior Designers in Delhi use the following elements while designing an Art Decor interior style luxury residence.
The Art Deco design is bold and strong that helps create an impact. It shows no presence of softness, so florals and plaid patterns are avoided. Geometric patterns and bold colors are preferred. The highlight of this interior style is the maximum usage of geometric and angular shapes with a shiny finish.  

The furniture is angular, pointed with shiny fittings and paint. Wood such as ebony, maple, ash, and walnut are used for their natural essence. It is coupled with high polishing. The furniture pieces are large-sized chairs, couches, dressers, etc. Lacquer is also widely used, in a variety of colors, from black and white to certain pastels and deep shades.

The light sources are just as symmetrical. It is also made of polished surfaces on bronze, steel, or chrome. Geometrically designed chandeliers are widely used to create a vibrant look. Mirrored surfaces with metallic designs can also add a sense of light and boldness to the room. 

Patterns play an important role in Art Decor. The Luxury interior designers in Delhi use trapezoids, zigzags, (and other geometrical patterns), sunbursts, branches, or features for texture and home decor. A mirrored wall is a great addition to the design space.

Choosing the right wall colors, complementing the shiny vibe of Art Decor is very crucial. The Luxury Interior designers in Delhi usually go for bright yellows and reds, shades of green, blue and pink are also popularly used. For a warm and softer tone space, neutral colors like beige and cream can be used. All these color shades go well with the metallic, shiny vibe of Art Decor.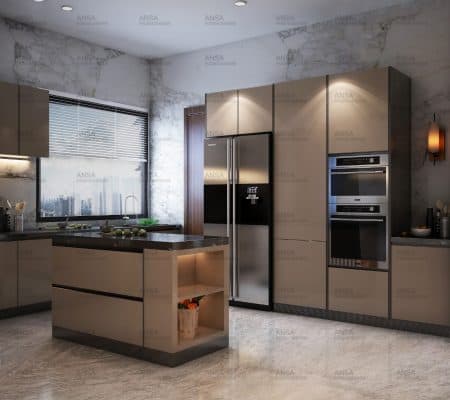 3. Minimalist
Minimalist is one of the cleanest and most efficient interior design styles used by the Best Interior Designers in Delhi. This style takes inspiration from the minimalist movement of the 1960s and 70s. The focus is on making the space more efficient by keeping things at the bare minimum. 
This is how the Best luxury interior designers in Delhi are using the Minimalist interior style to create the best spaces.
It involves clean, simple, uncluttered, and a monochromatic view where color is just used to prove some accent to the whole space. Careful detailing is required to create a perfect space.

The maximum emphasis is on natural light. Large windows are designed to ensure maximum visibility. 

Just the essentials. The focus is on the form and materials being used. An open-plan layout is followed by most designers to provide a sense of aesthetics and freedom. There are no extra sofas, or vases, or other forms of decoration lying around. A single artwork in the living room, a magazine on the coffee table, etc. is enough to decorate a space. 

Simplicity and effortless beauty are the mottoes behind most such designs. False ceiling can be designed in such a way that it hides the plumbing, thereby making the space appearance cleaner. 

The color scheme in the spaces is monochromatic with some subtle neutrals and pastels to accentuate the space. The color can be established in the room using various textures. 

The furniture is clean, symmetrical, and has little detail. Most luxury interior designers in Delhi make use of furniture that can double for storage. Ottomans, storage beds, etc. are a great choice. All the furniture pieces need to align with each other in terms of form. The designers do not place a huge chair with a tiny table. For a pink chair with a brown table. Doing this will subdue the essence of minimalistic interior style. 

A minimalistic decor's motive is not just to make the place appear clean, but to also make it more functional and comfortable. For example, having tables and chairs in a dining area is functional, but adorning the area with a sofa set is not required. 

Some minimalistic spaces may look unwelcoming and soulless. In that case, you can make the place more welcoming by adding textures here and there. Placing a rug in the living room, a linen bed sheet in the bedrooms. In the kitchen, a neutral color tone is maintained by using wooden flooring and a grained tile pattern in the bathroom. Curtains, cushions, area rugs, in various textiles can help achieve added comfort. 
Also, Read How to be an interior designer to know more about how Luxury Interior Designers in Delhi plan their designs.
4. Neoclassical
Most of the luxury interior designers in Delhi follow the neo-classical form of interior design. It is that one interior design style that is not just elegant but also timeless. History lovers often go for the neoclassical style for their luxury homes. This style is inspired by the eighteenth and nineteenth-century architecture of the Greeks and Romans. 
The Luxury interior designers in Delhi use the neoclassical interior style in the following ways to make the space better. 
The Neoclassical interior is cozy and rustic. It has a sense of charm and a pinch of royalty too. It is also classier than most interior design styles. 

This interior style makes use of a neutral color palette. It aligns more towards the shades of white, grey, or cream. Most designers use colors like red, silver, black, green, yellow, etc. as accents for the space.

The furniture in a neoclassical space is clean, symmetrical, and not extravagant. Exposed wood pieces are the highlight of such interior style. Use the furniture pieces of the same color to create a better look. 

The interior design of a place includes various luxurious textiles. Usage of silk, velvet, brocade, velvet, etc. Another prominent feature is huge mirrors, large artworks, and decorative work on walls and ceiling. Marble and stone flooring can also be seen. Persian carpets are widely used. 

Elaborate chandeliers help make the space more neoclassical. Gold borders on various accessories accentuate the place.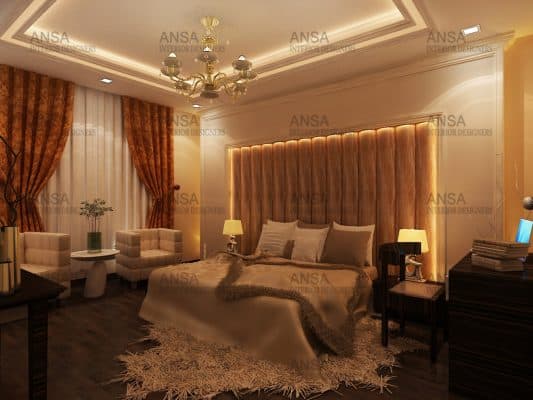 5. Vintage
The vintage interior style is characterized by floral patterns, graphic prints. A unique combination of elegant, cozy, and romance can be seen. According to the Luxury Interior designers in Delhi, Vintage interior style brings with it a sense of nostalgia, comfort, and simplicity. Connoisseurs of art usually go for the vintage style.
This is how you can create the best vintage interior design style using the tips from the best Luxury interior designers in Delhi.
The most commonly used colors are beige, cream, sand, etc. The luxury interior designers also use the shades of pink, blue, lilac, to create a more calm interior style.

The vintage interior style uses natural products to create a better look. The use of aged wood, which symbolizes decades-old decor fashion is majorly used.

The vintage decor does not mean cluttering on old furniture, choosing the best antique piece will highlight the look of the place and make it more rustic, and elegant at the same time.

Simplicity is the key here. Choosing soft elegant colors with textures of abrasions, chipped tiles, cracks, etc. helps the inhabitants feel more comfortable in a vintage setting. 

Play with multiple patterns and motifs to create a better space. Combine floral rugs with graphic prints to see a contrasting effect take place. Use different types of prints, like sunburst, zigzags, animal prints, etc. to create a more vibrant environment. 

Some accessories to place in your space are, a vintage bookshelf, some mosaic bowls, old gilded mirrors, brass glass lambs, decorative tile borders. In the Kitchen, vintage coffee makers, mixers, toasters, etc. are kept on countertops to add more flair. 
If you are planning to design a luxury residence in Delhi, we are hopeful that these tips will help you. Choose any interior design style, and you are good to go. Getting professional help for the same is a wise choice. Check out Ansa Interiors: The best luxury interior designers in Delhi to get customized quotes. You can also check their portfolio to have a look at their previous works.