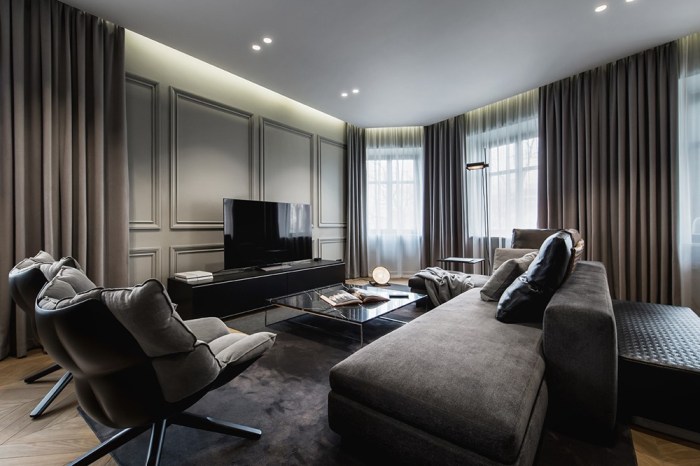 A tasteful palette in stunning matte finish which masterfully em plays designer furniture to compose a bespoke high end design. Luxury and utility seem to be mutually in love with each other when it comes to design of this lavish apartment.The couple wanted light filled,spacious and cozy feel home that easily fits for family individual need.
This home comprises of a hall and combined living kitchen dinning room, a master bedroom with bathroom, cabinet, wardrobes, two kids rooms with a common bathroom.Public zone is created by dramatic combination of living, dining and kitchen area.
Open concept allows natural light from windows to flow in every corner of the space. The entertaining areas utilize eye catching materials, from traditional herringbone parquet flooring to luxury design piece that are artfully united with quite palette of beige, graphite and different shades of grey.
For a dramatic effect  spectacular features like graphite wall, coverage art and photography, molding rich fabrics and luxury furniture piece are combined.
The idea revolves around combination of comfort & functionality.